Tastes like freedom: Citizens support Papa John's Appreciation Day
http://twitter.com/#!/DLoesch/status/269506119767060480
As Twitchy reported, liberals called for a boycott of Papa John's Pizza when CEO John Schnatter predicted that Obamacare would force franchisees to cut employees' hours. Citizens who support Schnatter's freedom of speech and fully understand the realities of Obamacare countered with calls for a National Papa John's Appreciation Day "buycott" on Nov. 16.
Chick-fil-A-style buycott? Don't mind if we do.
Sorry, libs. This is what freedom tastes like:
@dloesch ordered Papa John's to the studio. Smells like freedom. #IStandWithPapaJohns instagr.am/p/SGgIb0L0Q9/
— Amy Lutz (@amylutz4) November 16, 2012
Singing; " Have yourself, a Papa John's, Pep-pa-roni, support the Freedom of Speech" twitter.com/WortheyAC/stat…
— Anthony Worthey (@WortheyAC) November 16, 2012
Don't for get your Papa John's today..I got mine..Yummy twitter.com/suziewatkins/s…
— Suzie Watkins (@suziewatkins) November 16, 2012
got my pizza!#papajohns #nationalpapajohnsday #IStandWithPapaJohns twitter.com/soccer_islife1…
— MS (@soccer_islife10) November 16, 2012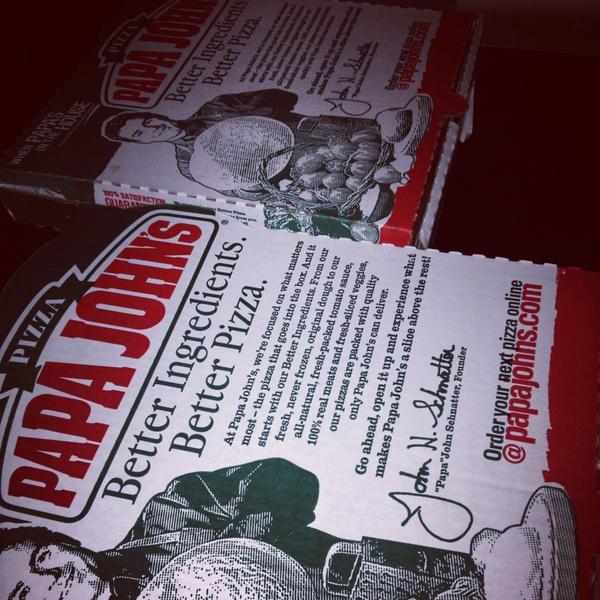 Lunchtime at work. Mmmmm…Papa John's… twitter.com/shumad1/status…
— The Question (@shumad1) November 16, 2012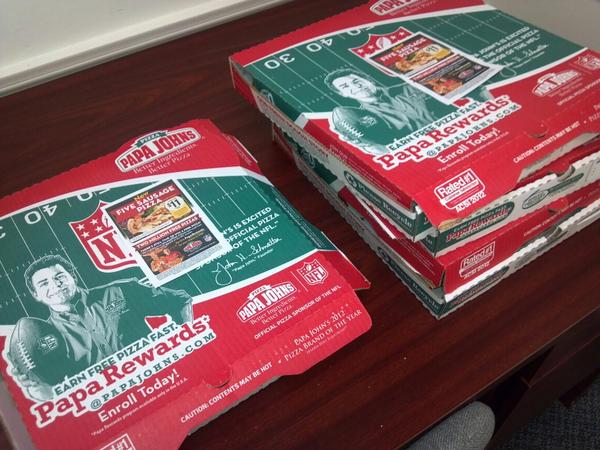 Papa John's- you gained a new customer no matter the cost because exposing the truth is, like MasterCard – PRICELESS! twitter.com/MLBonacci/stat…
— Mike Bonacci (@MLBonacci) November 16, 2012
One Twitter user noted that there's another reason to support Papa John's.
You want another reason to support Papa John's? Remember when that blogger made fun of Palin's "retarded baby"? Papa pulled their ads.
— ArcherFan1776 (@AiPolitics) November 16, 2012
Plenty declared that their support for Papa John's also reflected their support for America, but that didn't stop the movement from spreading beyond borders.
A lady from Papa Johns in Nicaragua just sent us this.I guess our event is international!#IStandWithPapaJohnstwitpic.com/bdsjr3
— Rebooting America (@Reboot_USA) November 16, 2012
Hostess wasn't originally part of the plan, but quite a few found a way to work Twinkies into their celebration.
Friday Night Conservative Dinner! #twinkiegate #papajohns twitter.com/JaredontheRigh…
— Jared (@JaredontheRight) November 17, 2012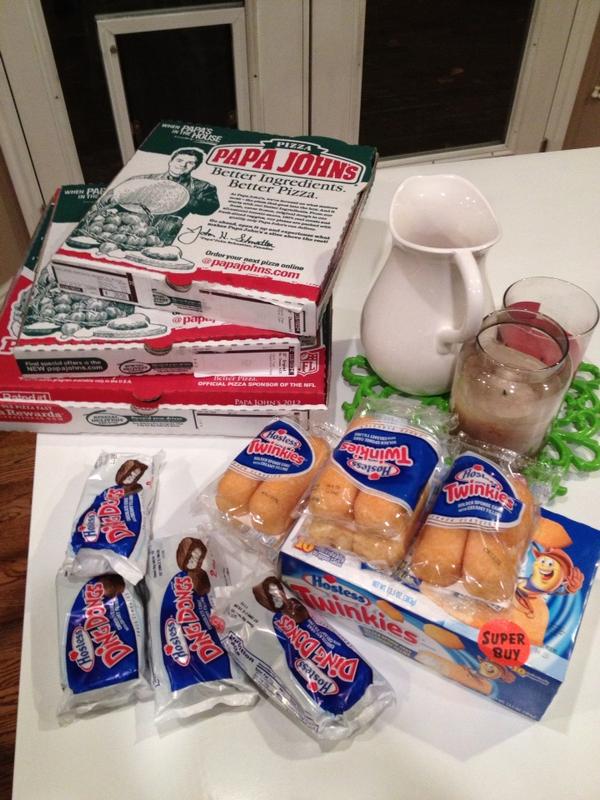 @papajohns and @hostess_snacks donuts for dinner tonight. Here's to you America! #istandwithpapajohns #Hostess twitter.com/amable82/statu…
— Jeremy Rodriguez (@amable82) November 17, 2012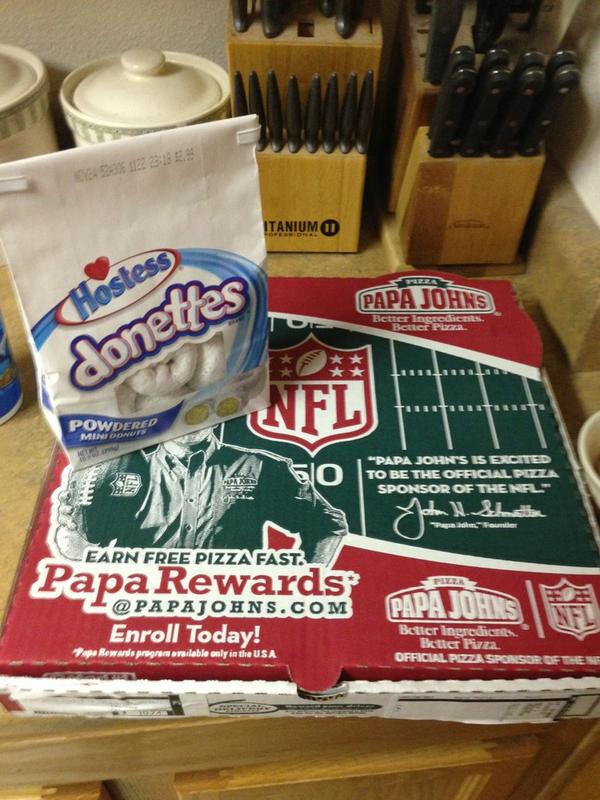 This is what Democracy looks like RT @searfoss70: @bradthor Ha! Beat ya to it… #PapaJohns twitter.com/searfoss70/sta…
— Brad Thor (@BradThor) November 16, 2012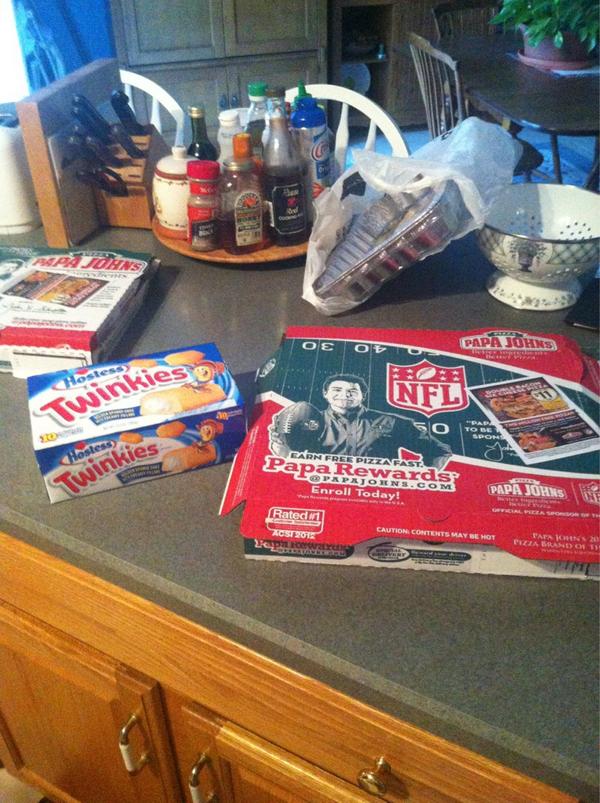 Editor's note: This post has been updated with more information on the reason for the Appreciation Day.
Read more: http://twitchy.com/2012/11/16/tastes-like-freedom-citizens-support-freedom-of-speech-and-pizza-on-papa-johns-appreciation-day/