She Walked Into Her Home To Find The Ultimate Mess…And A Very Guilty Pup
I thought my dogs were masters of destruction, but what this woman came home to takes things to a whole new level.
Sophie Robinson, a bartender from Stockport, England, says she knew something was wrong as soon as she pulled into her driveway. Her beloved dog, Yogi, who usually watches her from the window before greeting her at the front door, was nowhere to be seen. Robertson then walked inside…and found a scene that she hilariously dubbed "The Texas Chicken Massacre."
All in all, Robertson estimates that Yogi ripped about 10,000 feathers out of a cushion the size of a sofa seat. Bad dog!
Read More: Dog Is Ashamed That She Tore Up Paper Towels, So She Does This Adorable Thing
She's going to be picking up those feathers for weeks! Be sure to share this funny video with the dog owners you know whose pups love to wreak havoc.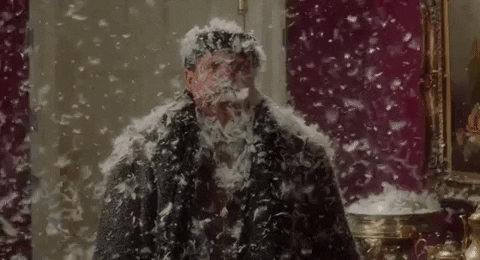 Read more: http://www.viralnova.com/texas-chicken-massacre/