Awesome Ways To Make A Boring Fence Beautiful — Your Neighbors Will Be Jealous
When it comes to keeping neighbors' prying eyes off of your backyard or first floor, erecting a fence is generally the easiest thing to do.
But if your neighborhood is tight-knit, putting up a fence can seem a bit offensive (pun intended). If you still want to maintain a sense of privacy without the ugly side effects, here are just a few things you can do to spruce up an otherwise offputting fence.
1. Turn your fence into a wall that your kids are allowed to write on!
2. Glue marbles to it and they'll beautifully catch the light every afternoon.
3. Hanging old trays you'll never use indoors is an elegant way to recycle them.
4. You can do the same with vintage china.
5. Old frames with fresh coats of paint perfectly complement small planters.
6. Mirrors not only make your backyard seem bigger, they're also a beautiful touch.
7. Add an old window for an adorable effect.
8. Express your style by painting a fun mural on your fence.
9. Not only are these tin can planters adorable, they're also super inexpensive!
10. These mason jar lights add just the right amount of ambience to your backyard.
11. You can also cover your fence with hanging planters.
12. Opt for a more modern fence idea with recycled shutters.
13. Live near the beach? This surf fence is perfect!
Find other fun fence ideas here!
[youtube https://www.youtube.com/watch?v=aqp6BrPovYk?autoplay=0]
These fences are so beautiful and functional! Just remember, if you have a dog, these tall barriers are just asking to be broken out of (or into).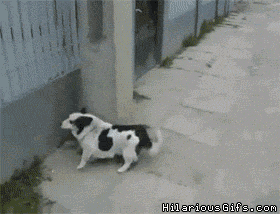 Read more: http://www.viralnova.com/beautiful-fences/